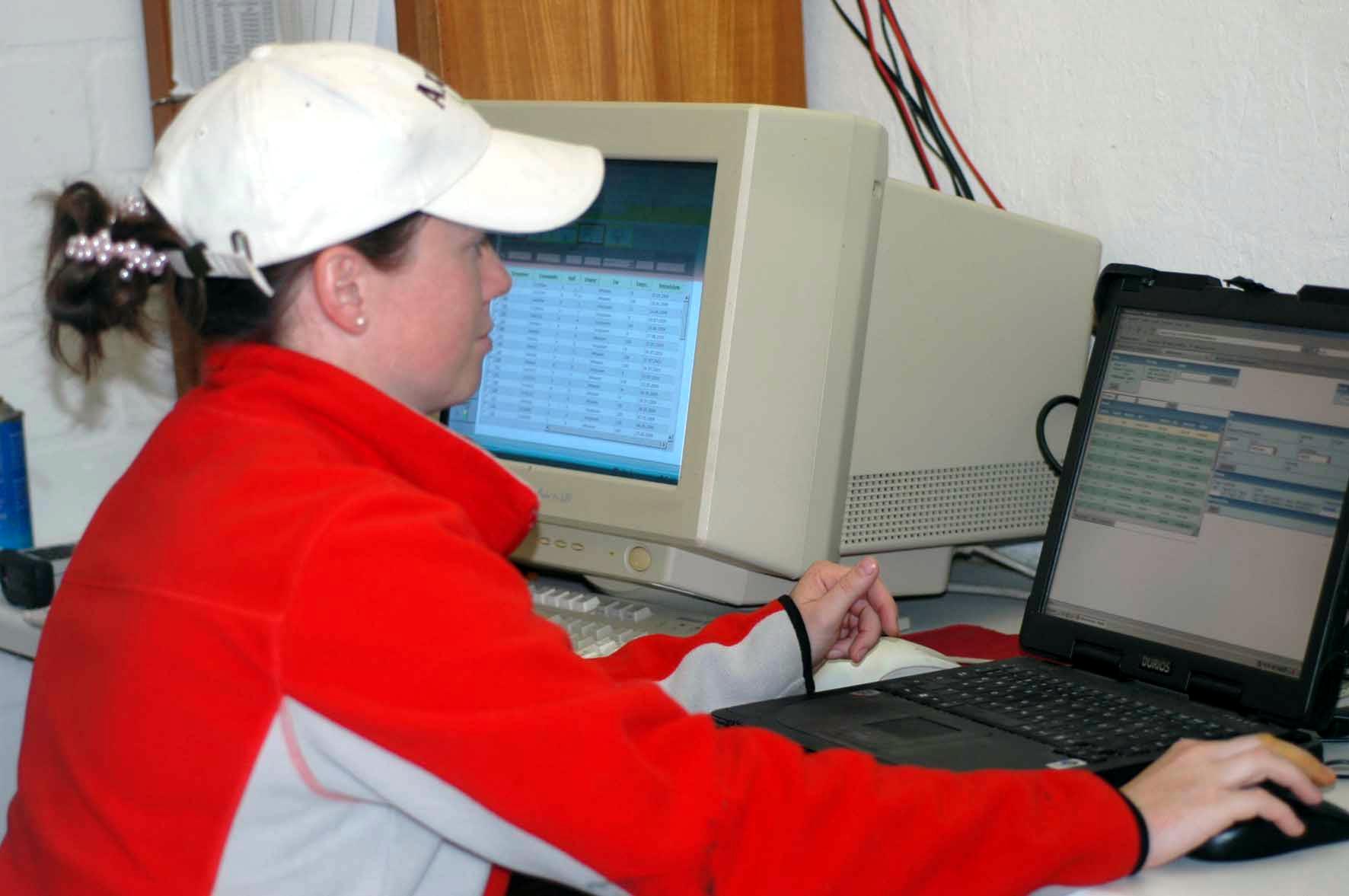 There is a prototypic call feeding add-on module that allows the upgrade of electronic sow feeding stations to call feeding station. For that purpose, the call feeding module registers itself as new device at the electronic sow feeding station via ISOagriNET to receive information on the sow population and on sow attributes such as identification transponder number, age and feed contingent.

The software automatically recognizes new and untrained sows in the herd. Those are automatically assigned a new call signal and are started to be trained. The training is fully automated and takes the individual learning success into account. Thereby, any feed undersupply is avoided and an integration of gilts into the group is possible without additional labour costs. With help of the user interface, the breeder can supervise the feed supply and the call reactions of his livestock at any time.
After the initial training, more than 70% of all calls are successful while at the same time the sows ignore 80-90% of calls of other sows. By repeating missed calls this call success is sufficient to reliably feed the sows. The training remains preserved during the lactation and mating period so that there is no further training necessary afterwards. Instead, the training even improves continuously during the production cycles, so that the efficiency of call feeding increases with the experience of the sows in the herd. Up to 60 sows can be fed per station in a feeding period of 14 hours.

Beside the advances for the sows, call feeding eases the herd management for the breeder:


Homogenising the groups by age is no longer necessary.
Manually identifying and selecting aggressive sows is no longer necessary.
Single sows can be selected "ad hoc" for treatments.
The location of sows with a missing or damaged transponder is made easier.
Changes in the individual call response can indicate health issues.